Contact Us
Tel: +86-575-8027 8858
Fax: +86-575-8206 7229
Mob:
E-mail:
info@seewayglove.com
ADD:No.3,Huawu Road, Xiaoyue Industrial Park, Shangyu District,Shaoxing City,Zhejiang Province,312367,China
Heat Resistant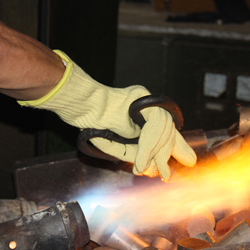 Heat resistant work gloves if open flame or spark is present; and of course, what the temperature is in any of these conditions.

All these affect which gloves you need to choose. One also has to have the knowledge of what heat level is in any of those conditions.

Sorry,there are no data for the moment!