Contact Us
Tel: +86-575-8027 8858
Fax: +86-575-8206 7229
Mob:
E-mail:
info@seewayglove.com
ADD:No.3,Huawu Road, Xiaoyue Industrial Park, Shangyu District,Shaoxing City,Zhejiang Province,312367,China
Touch Screen Gloves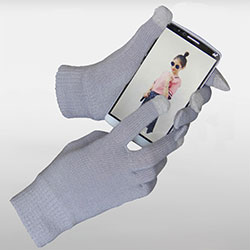 Touch screen gloves for cell phones, smart phones, tablets,Kiosks and ATM Machines.
Can be in different materials, such as acrylic, wool, bamboo fiber.

Available In full touch, 3-finger touch, 5-finger touch

Available In different color: red,black,grey,white,blue.etc

Sorry,there are no data for the moment!