Contact Us
Tel: +86-575-8027 8858
Fax: +86-575-8206 7229
Mob:
E-mail:
info@seewayglove.com
ADD:No.3,Huawu Road, Xiaoyue Industrial Park, Shangyu District,Shaoxing City,Zhejiang Province,312367,China
Automotive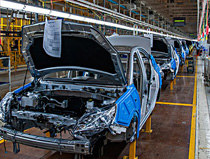 All our automotive gloves are developed with extensive real-world testing. We are continuously tweaking and redeveloping our styles in order to meet the ever-changing demands of this vital industry.
We go the distance by customizing gloves for automotive manufacturers and stamping plants.