Contact Us
Tel: +86-575-8027 8858
Fax: +86-575-8206 7229
Mob:
E-mail:
info@seewayglove.com
ADD:Huawu Road, Xiaoyue Industrial Park, Shangyu City, Zhejiang,CHINA 312367
Construction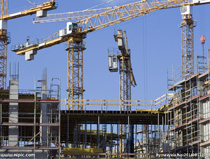 Construction is another catch-all category: within this industry are several major sectors.
We've broken down the major areas of work, with glove recommendations geared to each specific construction trade or category. If you don't see what you need here, give us a call.