Tel: +86-575-8027 8858
Fax: +86-575-8206 7229
E-mail: info@seewayglove.com
ADD:No.3,Huawu Road, Xiaoyue Industrial Park, Shangyu District,Shaoxing City,Zhejiang Province,312367,China
Cut Level 5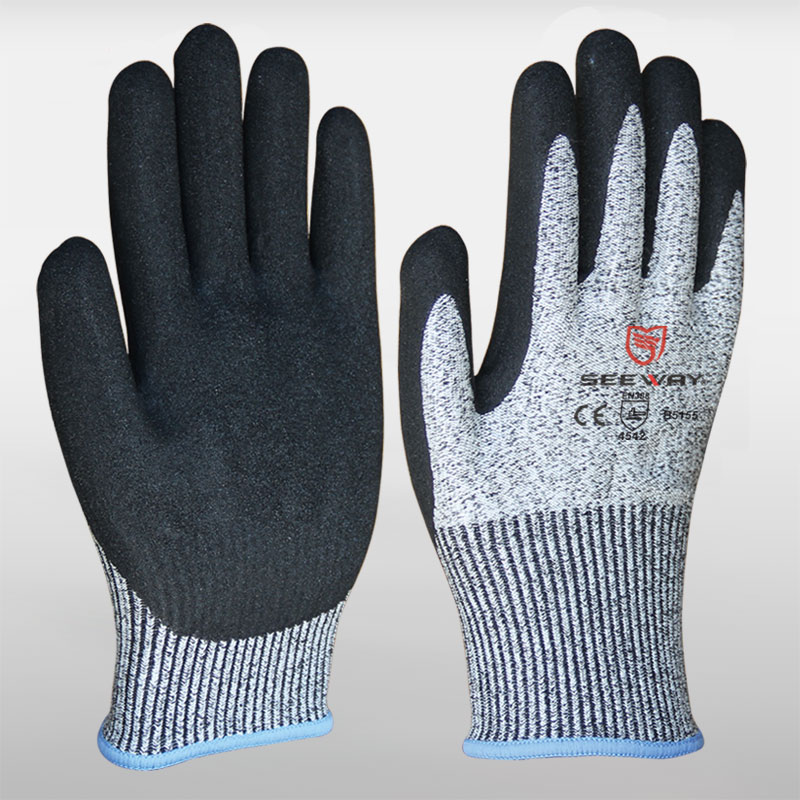 Cut Level 5 Gloves
The main materials are HPPE, aramid, glass fiber and steel wire.
Cut grade 5 gloves with an EN388 level 5 cut resistance offers protection from cuts.
These gloves protect from high cut hazards and are ideal for applications including metal fabrication, stamping, processing and recycling, glass and window, manufacturing, HVAC, food preparation and processing and aerospace.


Sorry,there are no data for the moment!