Tel: +86-575-8027 8858
Fax: +86-575-8206 7229
E-mail: info@seewayglove.com
ADD:No.3,Huawu Road, Xiaoyue Industrial Park, Shangyu District,Shaoxing City,Zhejiang Province,312367,China
Aerospace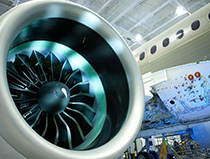 When it comes to gloves and hand protection, aerospace is a broad category encompassing a variety of different jobs.
The following selection of cut-resistant styles is especially geared toward use in aerospace because they fit so well. A close fit is critical in many areas, since loose clothing—especially hand protection—is a serious hazard when working with moving parts. And when it comes to precision work, a close fit is essential for both dexterity and touch sensitivity.
Palm coatings include polyurethane, for a lightweight, non-shedding finish that provides good grip without adding bulk or impeding touch sensitivity or nitrile (regular and foamed) for superior puncture resistance plus great chemical protection, especially from oils.